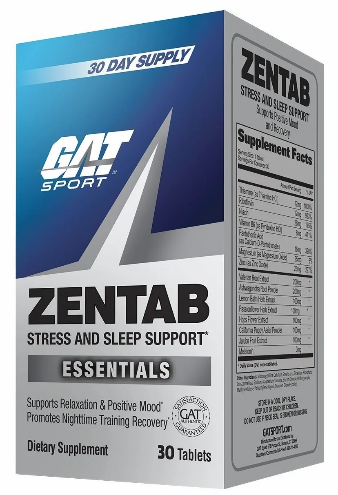 Sleep affects the whole body and all of its systems, including your metabolism, immune function, mood, and disease resistance. So getting extra sleep after a tough workout might do more good than you know to speed your body's recovery.
Attaining restful and continuous sleep is essential to health and wellness. Sleep is one of the most important and overlooked aspects of training. When you have fitness goals, you think of changing your diet, hitting some weights and doing the cardio. All these are vital to changing your body but without quality, relaxing sleep, your efforts and recovery are stifled or slowed at best. A gym battered body needs quality sleep to repair and restore energy, hormones, and bring nutrients to your cells.
We have several products at Smoothie Plus Nutrition Store in Downtown Watertown SD that can benefit your sleep if you need to get better sleep.
Here is a spotlight a few of our products:
Zentabs
GAT Sport's blend of herbs and minerals including Valerian Root, Ashwandha Root Powder and Melatonin helps promote mental well-being by promoting calmness for a restful night's sleep.
Product Highlights:
Support relief from stress caused by occasional overwork and fatigue*
Blend of Valerian Root, Ashwandha and Lemon balm promote calmness*
3mg Melatonin to promote restful sleep*
Supports positive mood and training recovery*
RESTSTOR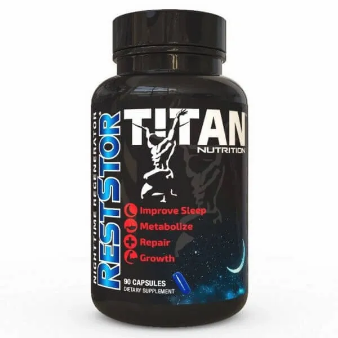 Charlotte's Web gummy ingredients are made with natural ingredients, including flavors made from real fruits and vegetables. These delicious specially crafted gummies are designed to help you find the best version of you and help you get a restful night's sleep.
Charlotte's Web hemp extract gummies are formulated with our full-spectrum hemp extract and contain 10 mg of hemp extract and 3 mg of melatonin in every serving to help you float off to dreamland.*
What does full-spectrum hemp extract mean? It means that our extract features 80+ naturally occurring phytocannabinoids, plus terpenes, flavonoids in every sweet bite, plus nature's favorite sleep aid, melatonin.
Stop by our nutrition store today to find all the vitamins and supplements for your health and wellness. We are here to educate you not to sell you.