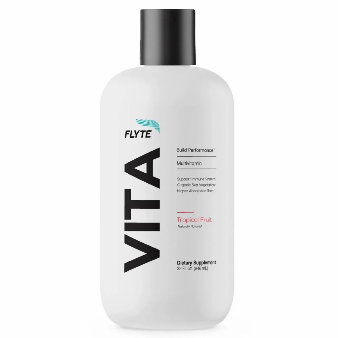 Both VITA and LIFE are excellent products for general health and keeping your body healthy. And bonus, they taste great!
VITA Liquid Vitamins: With VITA, vitamins and minerals don't weigh down your day with chalky pills, dry capsules, or towers of bottles in your bathroom cabinet. You can streamline your nutrition and your routine with a single squeeze!
LIFE Greens: Tired of your best healthy eating intentions dying in the fridge? You don't have to face the guilt of greens gone bad anymore! LIFE liquid greens is a delicious bottle of wellness that adds a fruity burst of flavor and nutrients to water, smoothies, and more. You can get your greens, superfoods, and super fruits everyday.
Find out more here at the Flyte website. https://flytesport.com/pages/about
We have both of them available right here, at Smoothie Plus Nutrition Store located next to The Gym Inc. downtown Watertown SD. Stop by anytime to check them out!