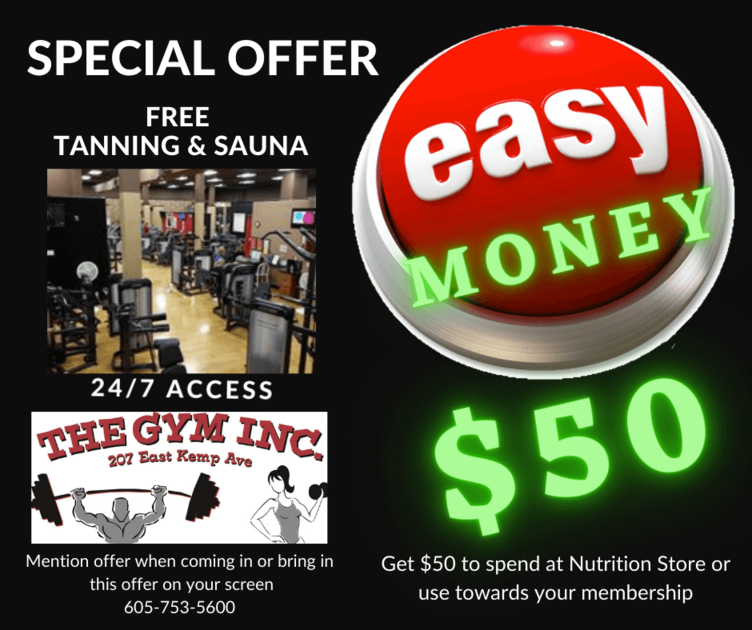 $50 Easy Money Offer
When you join your local hometown gym right here in Downtown Watertown, SD. you get $50 to spend at The Gym Inc. or Smoothie Plus Nutrition Store in Watertown SD. Use your $50 to put towards your membership fees, use it to buy high quality supplements, or apply it toward Hydromassage or Redlight Therapy. The choice is yours!
So come on in and take a tour. We are a large 3 story fitness center with equipment on all three floors, with a total of 17,000 sq. ft. We are so much bigger than we look from the outside. You can workout on your schedule, with our 24 Hour 7 days per week access for members. We are also, age16 and older, so you can get a serious workout in and still have time to do the rest of your life.
So check us out today. But, hurry in and get this good gym deal today. It is for a limited time. Get a jumpstart on your fitness goals. The Gym Inc. is the place to get fit, feel better, and be a better you!