Event Title: Everybody on Weights
Date: Wednesday, 10-27-2021
Time: 6:00 pm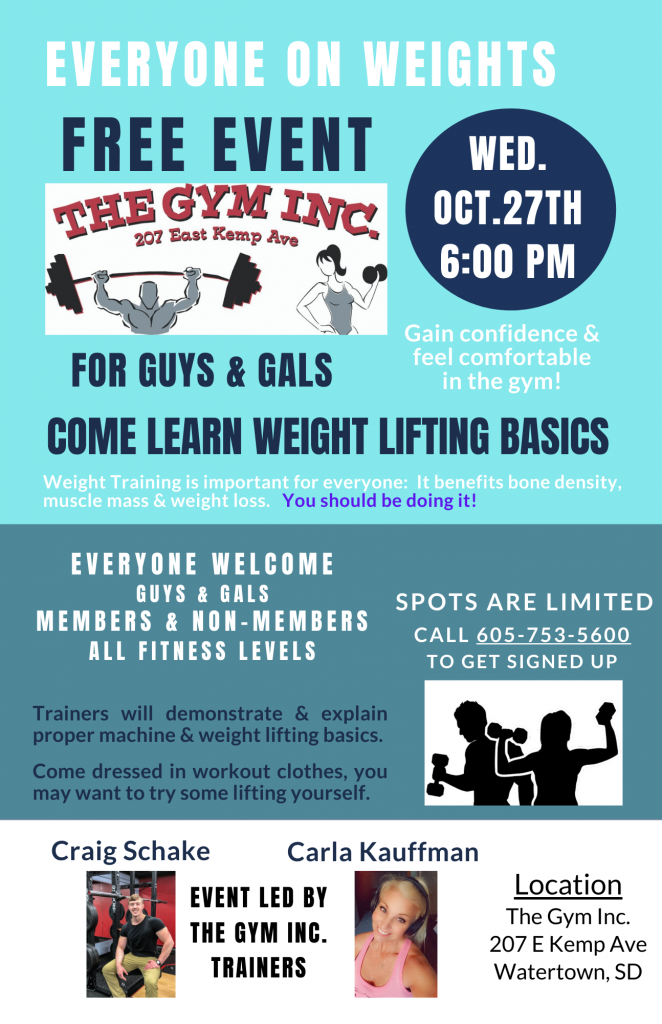 Free Event to learn weight training basics. This group coaching event is for beginners looking to become more comfortable in the weight room and in using weight machines.
Get comfortable and more confident at the gym. Weight Training is beneficial for Everyone! That's why we are calling this group class Everyone on Weights.
Open to everyone, guys and gals, members of The Gym Inc. and non-members too. Call to get signed up, spaces are limited.
Event Descriptions
Group Fitness Classes
Classes are held Tuesday and Thursday from 5:30 pm to 6:30 pm.
Please check the calendar for class type presented. Classes are held on a rotating basis.
Members are Free and Non-Members are only $5
Call 605-753-5600 to sign up or stop by the front desk.